Learn and Succeed with Like-Minded Investors
Join the
DealMachine Academy Event Oct 10th-11th, 2023 in Indianapolis,

a

2-day event at DealMachine HQ

to connect with real estate investors

. G

ain access to a supportive network that offers advice, support, and potential partnership opportunities.
For Wholesalers Who've Completed $100k In The Last Year. Complete the form to apply.
After you apply, you'll be able to schedule a call with our team to discuss the event.
The Game Plan
Day 1 (October 10th) starts with an invigorating group workout to get your blood pumping and energy flowing for the day ahead. Then, get ready to dive into the event with a warm welcome, followed by captivating presentations that will expand your knowledge and ignite your drive.
But the excitement doesn't stop there! Get ready to embark on a tour of the Indianapolis area where you can explore and take in the sights. Then, cap off your day with a dinner at Vida, a four-diamond award-winning restaurant that will leave your taste buds in bliss.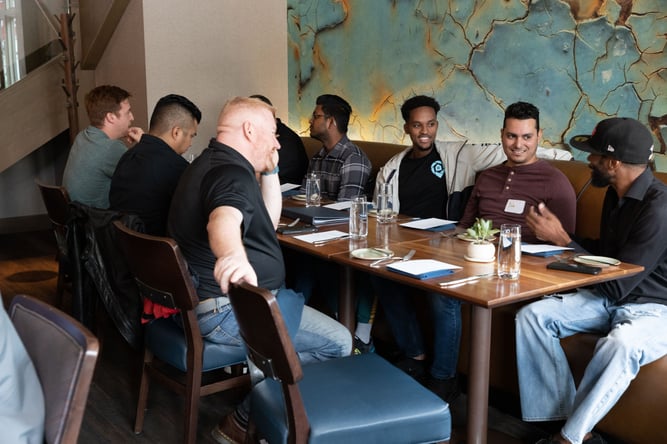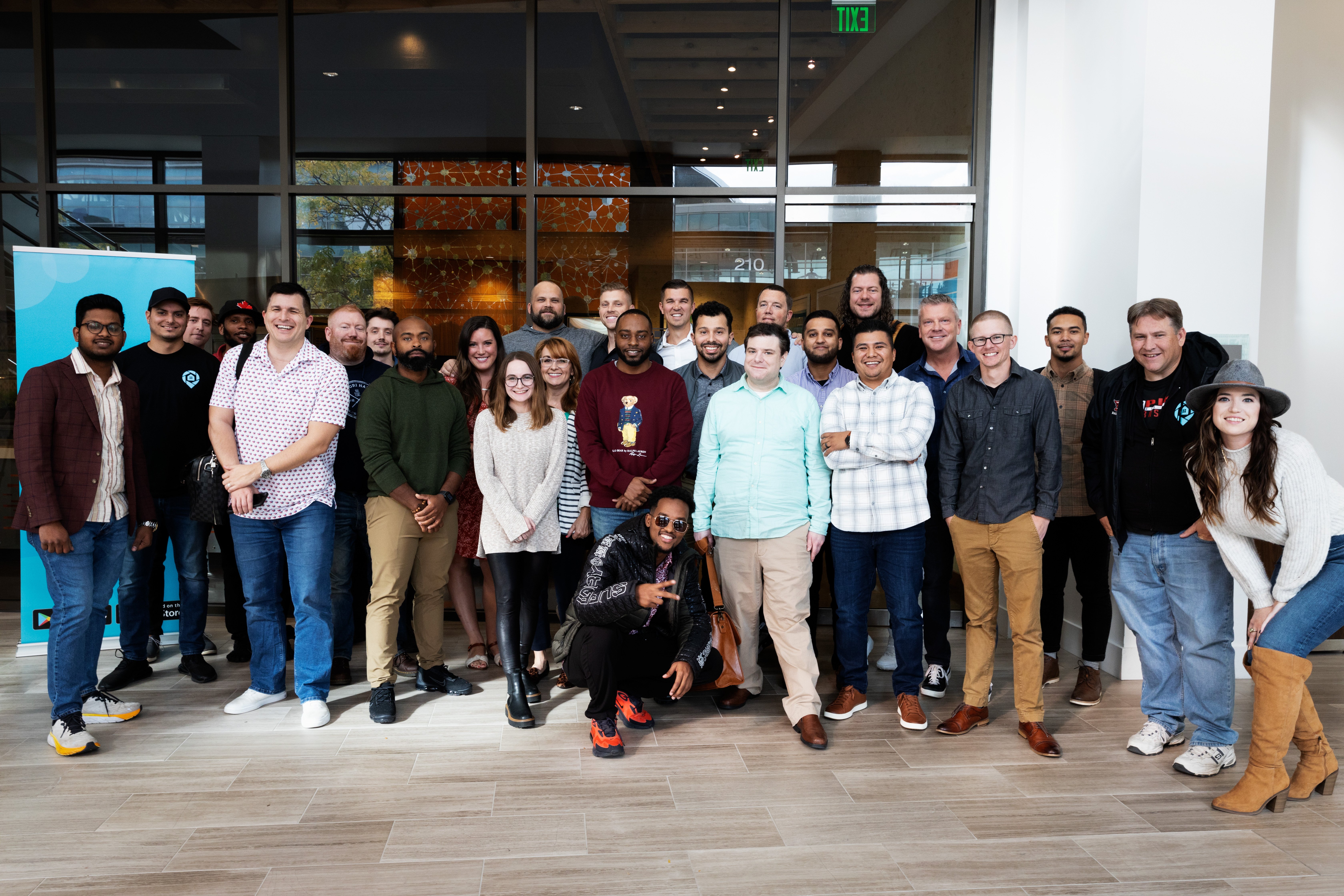 Day 2 (October 11th) starts off with another invigorating group workout to get you pumped up and energized for another day of inspiration and networking. Then get ready to learn and be inspired by more captivating presentations that will take your knowledge to the next level.
And of course, what's an exciting event without amazing dining experiences? On Day 2, we'll be heading to St. Elmos, a restaurant that's known for its incredible cuisine and lively atmosphere. So, get ready to network, learn, and enjoy some unforgettable dining experiences at the event of the year!
What others are saying...
"...we learned a lot from day one, from hiring, lead generation, what marketing channels one should use.
It was packed with so much information. Probably one of the best masterminds that I've been to so far."
add
What happens after I complete the form?
After you complete the form keep your eyes peeled for an email coming to your inbox confirming your submission. It will also include a link to book a call with our CEO, David Lecko.
add
When and where is this taking place?
This event will be taking place October 10-11th 2023 in Indianapolis, IN.
add
How many spots are available?
We limit this event to 15 investors from around the country.
Investing in The Academy may seem like a significant upfront cost at $3,000, but it's important to consider the long-term benefits it offers for your business. This experience is designed to deliver incredible value and equip you with valuable skills and knowledge that can be immediately applied to your business.
Not only that, but by investing in an additional business partner for $1,500, you'll have the opportunity to share this valuable experience with a trusted colleague or collaborator, multiplying the impact and value of your investment.
We had 12 out of 13 investors rank the academy 5/5 stars!