DealMachine does the heavy lifting for you identifying potential deals. Its texting platform provides the tools to identify potential sellers, but it doesn't stop there. DealMachine helps meet your compliance requirements, including under the Telemarketing Consumer Protection Act (TCPA). Congress created the TCPA to help protect consumer privacy by prohibiting robotexting or using an automated telephone dialing system without consent. DealMachine was designed with those needs in mind.
DealMachine requires that the text sender send each text message individually. All you need to do is prepare the message that you want to send and then click to send each message to each individual recipient. No blast texts. No robotexts. Only individual texts to promote real conversations with potential sellers.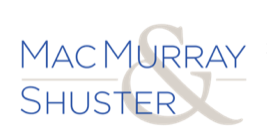 The Telephone Consumer Protection Act ("TCPA") prohibits using an automatic telephone dialing system ("ATDS") to contact cell phones unless the recipient has provided "consent" to receive the call/text. On June 25, 2020 the Federal Communications Commission ("FCC") issued a Declaratory Ruling stating that if a texting platform actually "requires a person to actively and affirmatively manually dial each recipient's number and transmit each message one at a time" and lacks the capacity to transmit more than
one message without a human manually dialing each recipient's number, then such platform would not be an "autodialer" that is subject to the Telephone Consumer Protection Act (TCPA).
In 2003, the Federal Trade Commission and FCC jointly issued rules that together created the National Do Not Call Registry ("DNC Registry"). Callers are generally prohibited from calling or texting consumer numbers listed on the DNC Registry for telemarketing purposes. In order to call/text a consumer on the DNC Registry, the telemarketer must have either (a) PEWC from the consumer or (b) an established business relationship ("EBR") with the consumer. The term EBR includes business relationships where the consumer has entered into a transaction with the seller within the previous 18 months ("Transactional EBR") or inquired about the seller's goods/services within the previous 3 months ("Inquiry EBR"). Calls to consumers that previously made a company-specific DNC request are prohibited even if that company has an EBR with the consumer or the consumer provided written consent for such calls prior to making their DNC request.
When using a texting platform, one should always keep in mind the TCPA and federal DNC considerations applicable to that platform. The following chart summarizes these considerations based on whether the platform is an ATDS or non-ATDS and whether it is being used for telemarketing or informational purposes:
| | | |
| --- | --- | --- |
| Text Platform (Purpose) | TCPA | DNC |
| ATDS (Telemarketing) | PEWC | Applicable |
| ATDS (Informational) | PEC | Not Applicable |
| Non-ATDS (Telemarketing) | No Consent Required | Applicable |
| Non-ATDS (Informational) | No Consent Required | Not Applicable |
DealMachine was designed with TCPA SMS compliance in mind. Based on the attributes provided by DealMachine there is a defendable position that it is not an ATDS; specifically:
DealMachine does not allow, nor does it have the capacity to randomly or sequentially generate telephone numbers and then send texts.

DealMachine does not allow, nor does it have the capacity to send texts from a list without an agent clicking a button to send.

DealMachine does not allow robotexting functionality.
Always seek legal advice prior to initiating a new or revised text messaging campaign to ensure TCPA compliance with all applicable federal and state regulations. Courts will—and the FCC may—continue to interpret the term ATDS in the future.
This quick reference handout is intended as a general overview of a topic area. It does not constitute legal advice and does not form an attorney-client relationship with the recipient. Prior to initiating any calling or texting campaign please seek legal counsel to evaluate your specific situation and applicable federal and state regulatory requirements.
1 47 USC § 227(b)(1)(iii). The restrictions regarding calls to cellular telephones also apply to pagers and other devices for which the recipient is charged for the call/message, including, where the call/message reduces a "bank" of minutes.
2 DA/FCC # 20-670
3 47 C.F.R. § 64.1200(c)(2).
4 16 C.F.R. § 310.4(b)(1)(iii)(B)(ii); 47 C.F.R. §§ 64.1200(c), (f)(14).
5 16 C.F.R. § 310.2(o); 47 C.F.R. § 64.1200(f)(5).
6 See 16 C.F.R. § 310.4(b)(1)(iii)(A); 47 C.F.R. § 64.1200(d).