How to Find Motivated Sellers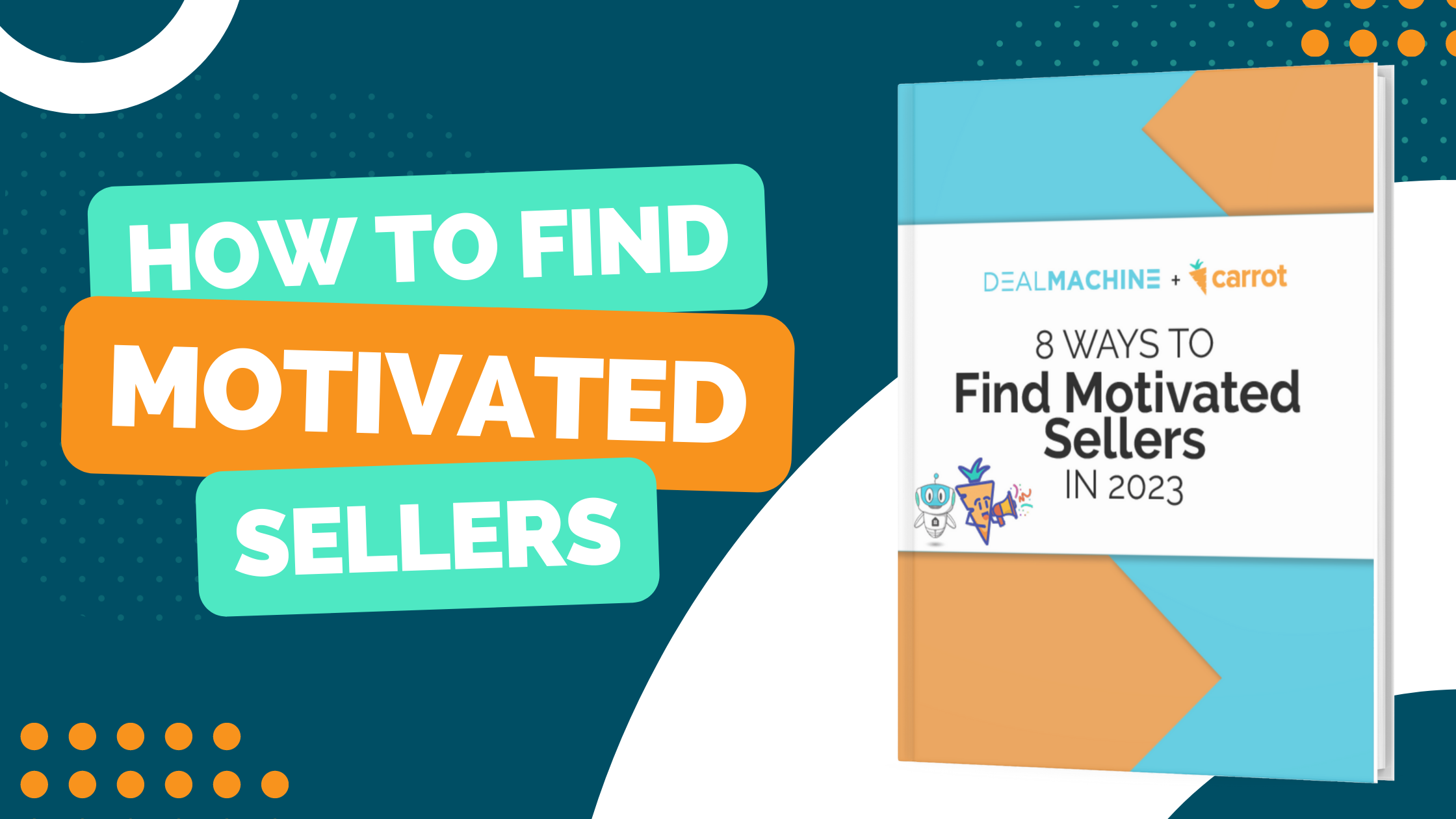 We know that it can be a struggle sometimes to just get started in real estate investing, let alone know where to start when you're trying to find motivated sellers.
That's why we teamed up with our friends at Carrot to bring you another quick guide to make investing a little easier.
If you haven't secured your first real estate deal and want to end the year with a well-deserved win, this e-book can help with that.
Are you looking for the ultimate guide for scaling a successful real estate investing company?
We covered:
The Magic Motivated Seller Formula
5 signs that you might be missing to identify a motivated seller
The 8 easiest and most effective ways to find motivated sellers


Now, I am not telling you that you absolutely have to dive into this resource to be a successful real estate investor, but it would save you some time from searching the internet and gathering the information yourself.
Also, did I mention the e-book is FREE?
Yeah, you read that correctly. All the tips that you might not have thought of to help you successfully find motivated leads for FREE.
Ready to start 2023 off with that HUGE win? Download our e-book and hit the ground running.