#1 Tip for Success Wholesaling Real Estate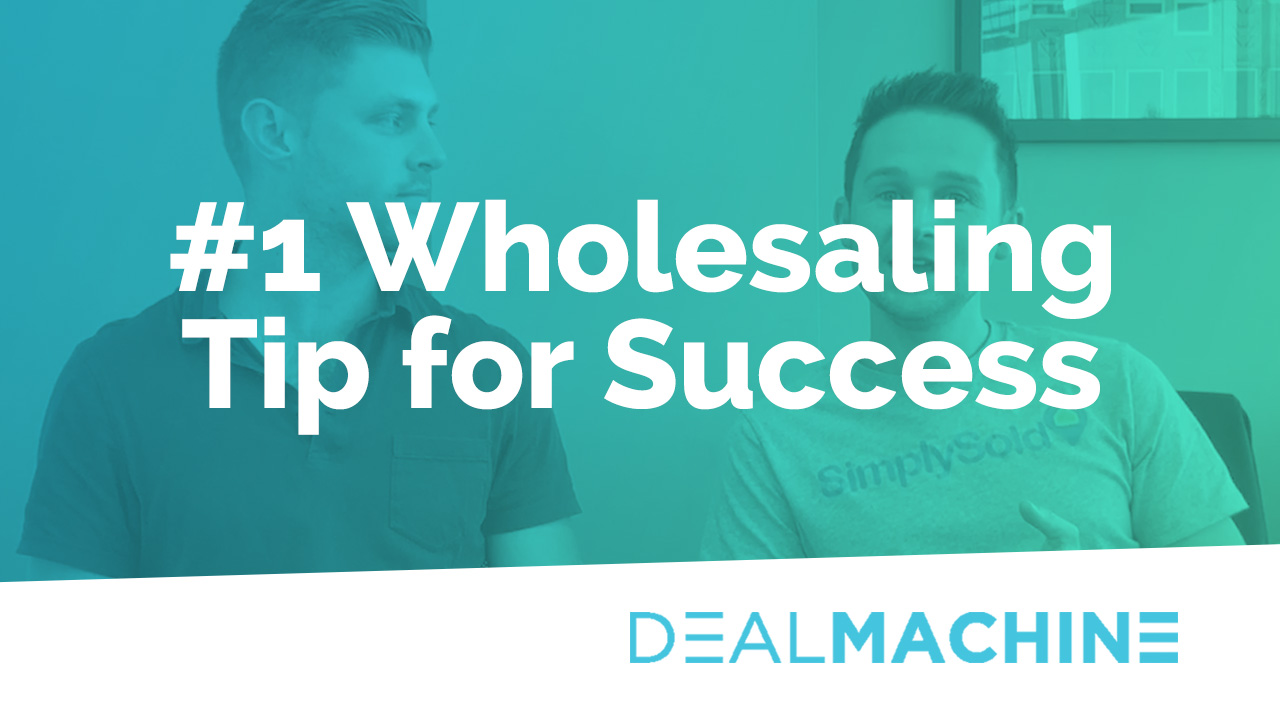 Wholesaling real estate is one of the fastest, most effective ways to build wealth. As we've touched on before, cost effective lead generation tasks, like driving for dollars and sending out postcards, are crucial parts to having a successful wholesaling business. But there's more that goes into real estate business than that.
Recently, I sat down with Beau Hollis—who we actually did a video with earlier this year—to talk about things he's learned since he started using our real estate wholesaling software, and what advice he might have for other DealMachine users.
Owner of Simply Sold in Louisville, Kentucky, Beau's seen huge successes over the past twelve months. And, as he mentioned with us, the entire market is doing really well right now. "Real estate is quite cyclical," he says. "You can have your super highs and your super lows."
This is completely true. But, to make sure those lows don't overshadow the highs, Beau's number-one tip is this: Stay consistent.
"Be consistent with your marketing, be consistent with your friendships," he adds. "Be consistent in all aspects of your life. "Much like the Tortoise and the Hare tale, those who are patient (and consistent) will always win out in the end. So, a word to the wise: Be patient, stay consistent. It'll pay off in the end—literally.
Are you looking for the ultimate guide for scaling a successful real estate investing company?
Interested in learning how you can turbo charge your wholesaling business today? Feel free to sign up with us today, and don't forget to check out our YouTube channel for more insights and tips from Deal Machine users.