Introducing DealMachine.com (formerly DealMachineApp.com)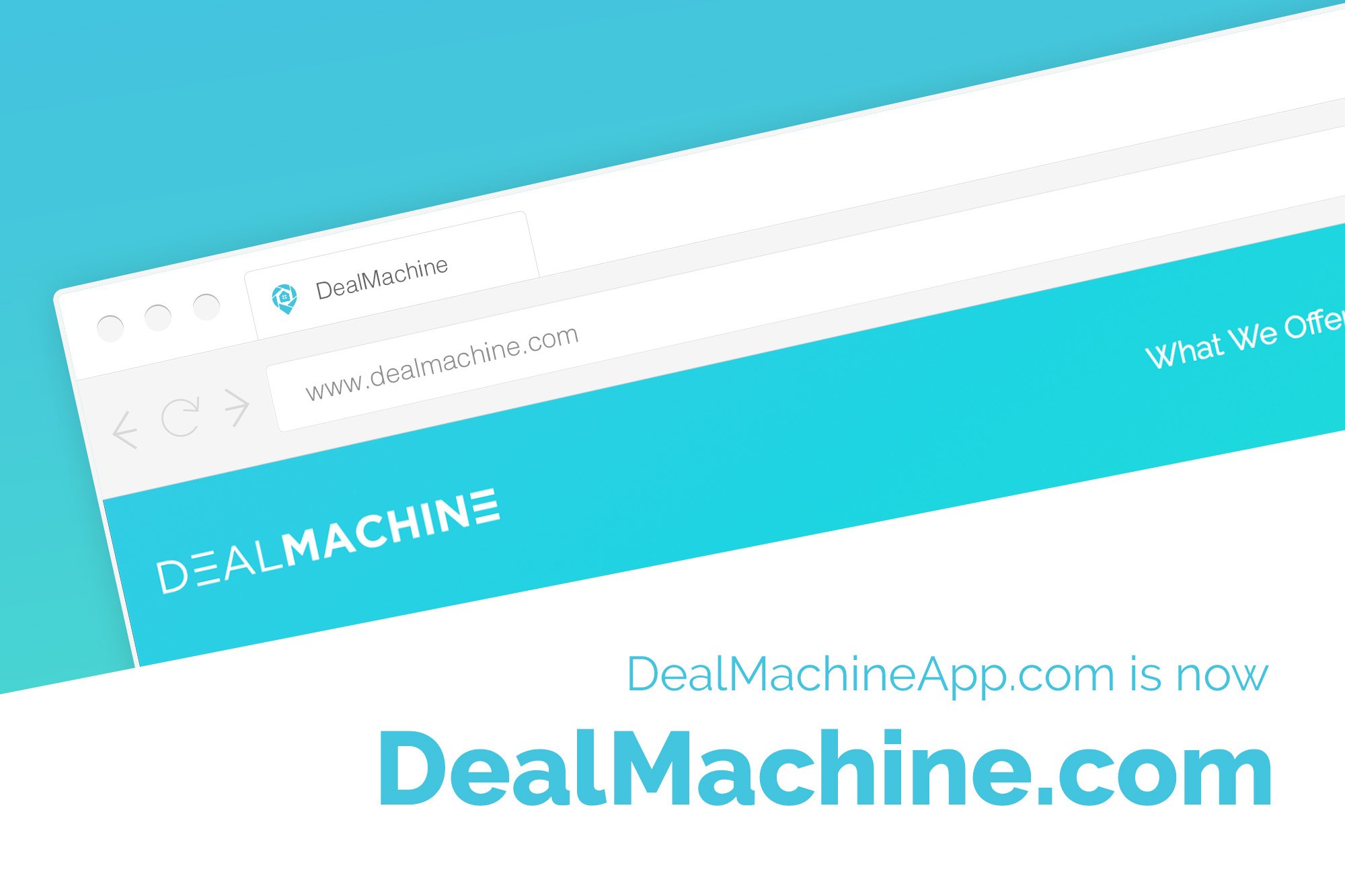 This year we changed our url from DealMachineApp.com to DealMachine.com
We did it to show you our commitment to being around forever and consistently helping you find more deals.
We're already a year old! In our very first year together, DealMachine mobile apps were downloaded over 30,000 times.
Are you looking for the ultimate guide for scaling a successful real estate investing company?
We helped real estate investors build custom lead lists exceeding 300,000 houses that NOBODY else had.
And we let busy investors forget about the follow up, automatically sending genuinely personal mail straight from your smartphone that gets incredible responses from motivated sellers.
Perhaps the most important thing to mention is we've added some SERIOUS REVENUE to your businesses together.
We added over $500,000 in 6 months to our Enterprise Plan clients
And added over $100,000 in 6 months to our Basic Plan clients
And studied over 1500 home buying companies across the U.S. to reveal the simple Distressed Formula for consistently finding real estate deals: find 200 houses and spend $700 to find a deal worth $5000 profit or more.
DealMachine works because we took an age-old method called Driving for Deals and applied modern conveniences that allow you to scale it.
We'll keep investing a lot more over the next months and years to provide you with the best resources to help your businesses grow.