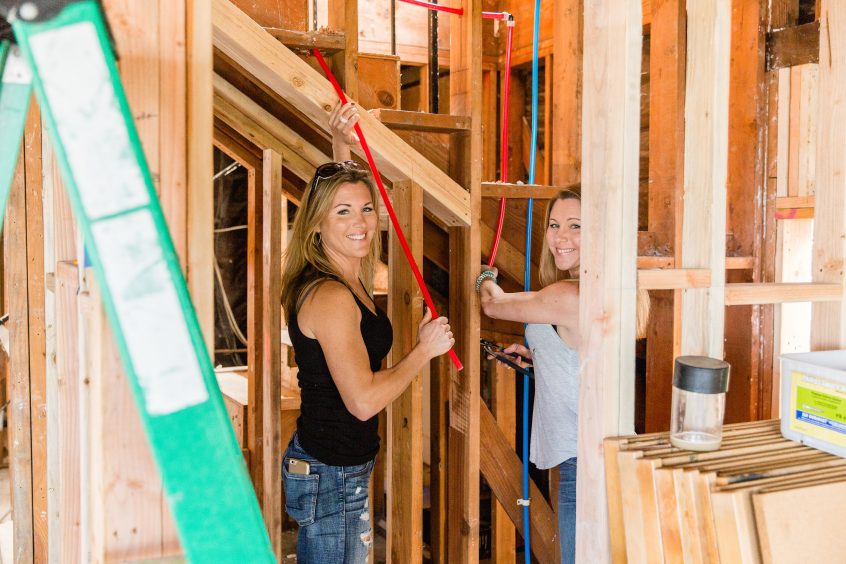 The DealFinder™ Technique used by $1 Million House Flippers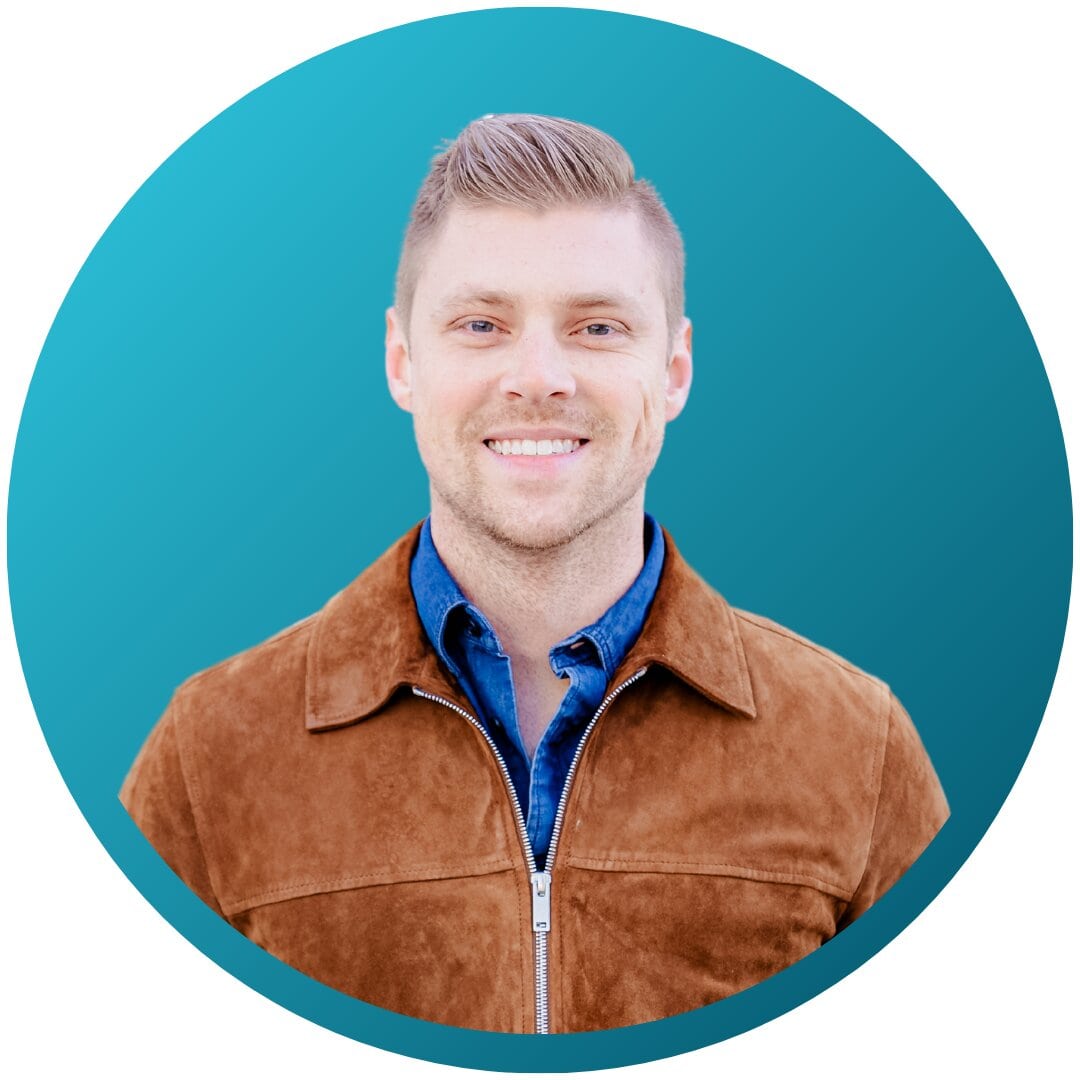 David Lecko
Imagine making $1 million flipping houses this year. You worked hard to escape your 9-5, and that same drive has hurdled your business past a million per year. Your local paper credits you for revitalizing one of your city's most historic neighborhoods. You're living comfortably, yet you're unable to simply "stay the same," so you keep growing your business and yourself. Your love for helping others keeps you thinking about how you can always do more.
Now slowly open your eyes (did you even realize that you closed them?!). It is possible, and I'm going to share insights from our customers who are living that life! I want to show you a few secrets that will scale your your business from where you are now. But before we do that, I'm going to show you what these $1 million house flippers experienced when they were making $100k per year wholesaling, and what you might be experiencing right now:
You're spending $2500 on direct mail marketing to get a single wholesale deal. You're bringing in $100,000 per year wholesaling real estate, you're busting your butt to do 10-20 wholesale deals a year for a profit of $5k each, and you're walking away with less than $49,000 profit for yourself at the end of the year – before taxes.
Just as soon as the money flows in, Mr. Chase Ink comes knocking at your door with a $5000 bill. Sometimes Mr. Chase comes knocking when you didn't do any deals. In the meantime, you'll need to buy another round of direct mailers for next month. That's $5000 you don't yet have.
You take a step back and figure out that you're working a bit more than you did in your old 9-5 job.
How do you increase your profits and work less so you can enjoy the freedom you originally set out to achieve?
Taking your business to $1 million is something you can kind of see as a distant possibility. You would have to change how you do things, to achieve it… Doing 10 times your current work just isn't possible. There aren't enough hours in the day.
You could really benefit from getting some of this work off your plate, but hiring a team sounds pretty daunting. How would you be able to pay them (and you) every month in your current position?
You shudder at the memory when you hired a virtual assistant to handle tasks, and no matter how simple your script was, your VA just would continuously deviate and miss important steps.
Not to worry! I'll introduce you to someone who has a team of 10 people, and someone who definitely doesn't work 10 times more than you to earn $1 million in real estate. But she does think about her business in a different way than you may be doing.
The question is though, do $1 million house flippers hire a team to get her to $1 million in revenue? Or did she hire a team once she had a lot of success already?
How did she foot the bill to hire the team? How did she know what her team should focus on vs what she should do? What tasks did she delegate first?
This sounds like a lot of work! Usually it is. But not when you utilize this Deal Finder technique like $1 million house flippers would. Even if you're not planning to cross $1 million in real estate this year, I invite you to pull up a seat and give this a read so you can grow into a little more freedom, more revenue, or both from where you're at today.
Insight #1. $1 Million House Flippers Prioritize High ROI Marketing.
You may be paying $2500 in direct mail marketing costs to get a $5000 wholesale deal right now. The Deal Finder technique costs less than $1000 for you to find each deal using the DealMachine wholesaling real estate software.
Profitability doesn't automatically get better as you scale, either. You have to plan for it to get better. Many investors lose profit margin as they scale. And here's why: new investors with no budget can get a deal for almost nothing. Anyone can drive around and look for some run down houses. Once you write down addresses in a Chick-fil-a bag you can look up the owner when you get home. Once you get ahold of an owner who wants an offer on their house, you can visit the owner's house and knock on their door. Marketing cost: $0. Scalability: you, working daily, whatever you can get done. An investor who brings in $1MM per year can't do 365 deals in a year slinging that strategy. They'd need about 365 copies of themselves working independently to get it done.
The Deal Finder technique only requires 5 minutes of your time to set up, and it does not require cloning yourself, either. Even though $1 million house flippers Kate and Beth Hall are in business with their TWIN…
Kate and Beth Hall run their business "We Buy PA" today together.
Essentially, the Deal Finder Technique is a way to delegate the finding and securing of deals directly within our free CRM for real estate investors without you needing to lift a finger. Beth uses the Deal Finder technique to onboard 10+ specialized team members at a time. The Deal Finder technique provides each team member with a compelling offer to earn cash, clear instructions defining exactly how to do it, and warm-welcome onboarding helping them to get started without Kate or Beth being involved.
The Enterprise DealMachine Account includes Deal Finder Collection Pages to handle sign-up, onboarding, and quickly get your Deal Finders linked to your account and on the road looking for properties.
Insight #2. $1 Million House Flippers Hire Team Members Who Will Follow the System Correctly.
Remember when you hired that Virtual Assistant? First you told them what you needed done. They understood. Then you went to bed. When you woke up your inbox had an email titled "job complete" and you opened it. It wasn't at all what you asked for.
We asked Beth:
What are your primary challenges when it comes to scaling out bird dog teams. Beth said, "Finding and maintaining productive bird dogs is the primary challenge to scaling out bird dog teams. Many fizzle out after a few days or only add a few deals per day, when our goal is 100/week."
With that amount of turnover, you can see how onboarding and training can quickly become exhausting.
The Deal Finder technique is perfected in such a way that you don't have to spend any time educating your team members how to follow any systems. It's all done for you! We've studied best practices from $1 million house flippers like Kate's team and specially designed onboarding for you to use in your home buying business at no charge. Feel free to steal this – but you don't even have to. It's built right into the DealMachine app when you accept a Deal Finder to join your team.
Send this video automatically when you add a team member into DealMachine. Start your 14 Day Trial now.
Insight #3. $1 Million House Flippers Let Deal Finders come to Them.
Think about the strongest companies and teams you know. A few examples might include: Apple Computer, Harvard University, The Philadelphia Eagles. They have a scouting and recruiting program, but they also have an endless list of candidates who'd kill to work there.
High performing teams have one thing in common: a database of candidates that they're able to accept onto their team at any time. The Deal Finder technique builds a consistent list of candidates for you. It's like having a talent pipeline at your disposal all using the same real estate investment software to identify potential leads. When you're ready for more leads, you can just open the valve and new Deal Finders will begin working for you. They'll receive onboarding instructions and a warm welcome from your company. This system is automated, so you don't have to be involved one bit if you don't have time.
We asked Kate:
What's your favorite way to find bird dogs that you know and trust? We use Craigslist, simply because it's a high ROI and the churn rate is so high that we can keep the ad up at no cost and keep filling slots as folks drop off.
Here's one way the Deal Finder technique builds a database of candidates for you. You can copy and paste this ad into Craigslist, and watch candidates' enter their contact info on a custom sign up page for your business. Deal Finders are stored into your DealMachine account, so you can accept them onto your team with the click of a button.
Click here to see the DealFinder Craigslist Ad – Example
Update: We're seeing better retention of DealFinders by posting a part time position on Indeed.com. Click here for the example job posting for Indeed.
Get more templates like these, free to use, right here by signing up for a 14 Day Free Trial of DealMachine.
Insight #4. Stop allowing yourself to get in the way.
Traditionally, if you meet someone (your mailman, a landscaper, a recent college grad hungry to learn about investing and help you for free) and you'd like them to look for properties for you, you might say "hey, text me any vacant properties that you see and I'll give you $1000 if I buy the property." Then you get some random text messages with addresses while you're at the grocery store and you forget to follow up on the leads. The Deal Finder never heard back from you, and wonders if his efforts are going to pay off? So he never sends you a deal again.
In DealMachine, Deal Finders have their own app that submits deals to your account. You can see exactly who submitted which deal. You can have mail go out automatically using the app's pre-designed real estate direct mail templates, or approve Deal Finder submissions individually.
We asked Beth:
How do you make sure you or your internal team doesn't slow down the intake process for properties spotted by bird dogs? "Whoever enters the lead into our CRM first claims the deal, so they look for new deals often and get them immediately entered into the CRM. We compensate them when their inputted leads turn into a deal."
Deal Finder's can add properties directly to your account. Start your 14 Day Trial here and invite your first DealFinder today.
Insight #5. Systematize Payments.
Let's use the example above. This time you get a text message with an address from a Deal Finder, and you follow up by looking up the owner and sending a piece of mail. You let your Deal Finder know you followed up, and you thank him for his efforts. He's happy now. Then a week passes by. Then 3-4 weeks pass by. He has sent you a few deals, but all he's got back was a thank you. Meanwhile he's trying to pay for gas in his car.
Two months later you get a call back from the owner wanting to sell. That's a perfectly normal time to wait for a call. To the Deal Finder though, he's been waiting an eternity to see if any of his deal's are going to come through.
Then when you're about to close one of his deals, you figure out the profit will only be $1200. You promised the Deal Finder a $1000 commission, but now you have to choose between paying yourself or paying the Deal Finder. You decide to split the profit with him. He agrees, but he thinks "wow, that took a really long time to pay off, and wow, that was about half the money" he was expecting, too. He's going to drive for Uber next time instead and make up to $20 per hour.
You can know exactly how much to pay your Deal Finders using the analytics page in DealMachine. When you close on a property, DealMachine while remind you to pay out the right Deal Finder.
See how many deals each of your DealFinders added so you know how much to pay them.
Track and reward Deal Finders with ease by Starting a 14 Day Trial of DealMachine.
Insight #6. Clearly Define Responsibilities
Imagine you have a business partner (if you don't already have one). You co-own the newest home buying business in your city "All Home Solutions, LLC." Your business partner is your best friend, and you both enjoy talking to sellers, putting together marketing, and working the business.
As you naturally get more interest in your company, due to your personal demeanor and great solutions, a backlog of voicemails start to pile up that you don't notice for a while. One of you is working on your next batch of marketing that will go out. The other is working on selling a deal to an investor before the contract expires.
"Hell week" passes by and then once things settle down, you realize 6 voicemails have not been answered. You call them back, but only half respond, and the others have started working with someone else. Probably one of those could have been a $10,000 wholesale profit for you. You thought your partner was answering the phones last week. Why didn't they get answered in a timely manner? Your partner assumed you were answering the phone…
For that reason, advisors like EMyth Business Coaching (based on the EMyth book, which I highly recommend) recommend that you and your partner do not overlap in responsibilities.
Instead, you should assign specific roles and stick to them. We use Emyth in our business and our wonderful coach Justine makes sure "ball drop" doesn't happen to us. My partner is responsible for getting leads from MLS listings, and I am responsible for any leads that come through chat, email, or phone. That way, if one of us dropped the ball, there is complete accountability and no misunderstandings in our real estate lead management workflow.
The same is even more true for hiring a team member. They should have clearly defined responsibilities as well as an understanding of the company mission and values.
We asked Kate:
When you onboard a bird dog, how do you make sure they're adding the types of properties and areas you know you are interested in? "We have an on-boarding manual that each deal finder gets that goes over what qualifies as a good lead. In addition, our admin team sees and must approve each deal, which is key, so they provide feedback on the quality of leads each bird dog is adding."
In DealMachine, we provide you with our recommended job roles and company mission. You can edit them as necessary, then store it in DealMachine. The system will send it out to every new Deal Finder you accept into your program.
Free Resource: DealMachine Deal Finder Automated Job Role Sheet
Set Job Expectations like a professional business would, and do it at the click of a button. Start your 14 day trial of DealMachine today.
Insight #7. Stay out of jail with one of these Legal Payment Structures.
There's tangible benefits to paying a Deal Finder as soon as possible once they come on board. This helps keep them around long enough for their leads to turn into deals. That typically looks like paying on an hourly basis or lead basis, when legal. In the state of Indiana where I live, paying someone a commission for finding a deal is illegal, if they're not a Realtor. Paying a finder's fee or marketing commission, once the deal closed, is legal.
We asked Beth:
What is your best recommendation for systemizing the payment process for your bird dogs? "Payment to each bird dog for closed deals and their approved leads at $1/lead are paid bi-weekly via PayPal."
Here's a few fee structures we recommend, in order of priority. We recommend choosing the upper most option that is legal in your area. You can check with a layer to make sure.
Click here to see DealMachine Recommended Payment Structures for DealFinders
Have your team input properties and watch the Machine output the most profitable deals.
This strategy works so well because each Deal Finder is visually qualifying each property. That means each $1 you spend sending mail to those owners will be highly on-target and yield more deal opportunities. The ROI is $1861 better per deal than direct mail. At a volume of just 10 deals per year, that's a savings of $18,610 you get to keep. Here's a simple breakdown of the math:
Manage your Deal Finder system inside DealMachine to increase profits by $18,610 or more this year. Onboard new team members every week, and watch it all work like a machine without lifting a finger.
Click here to start a 14 Day Free Trial. It only takes 5 minutes to turn your Deal Finder pipeline "ON."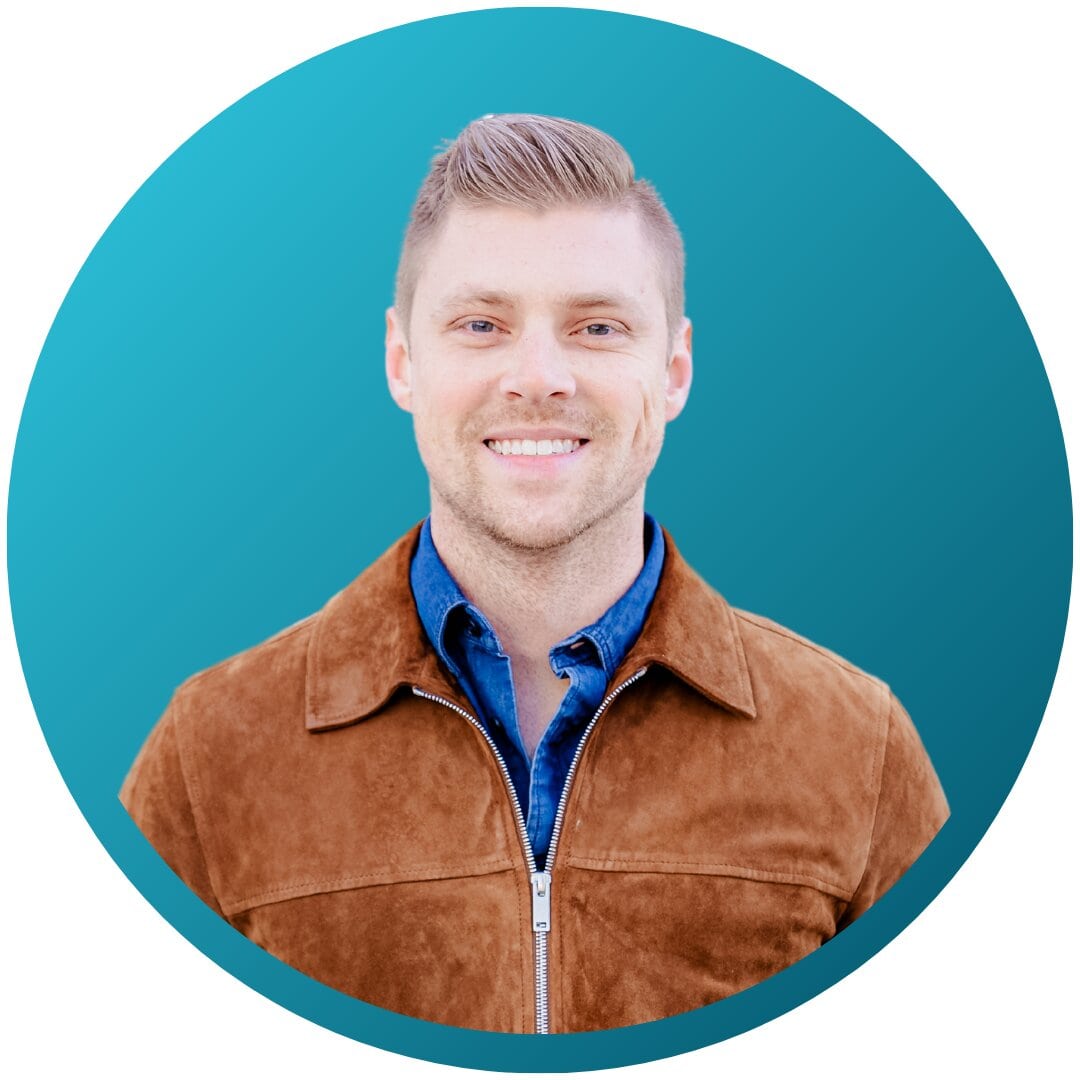 About David Lecko
David Lecko is the CEO of DealMachine. DealMachine helps real estate investors get more deals for less money with software for lead generation, lead filtering and targeting, marketing and outreach, and acquisitions and dispositions.