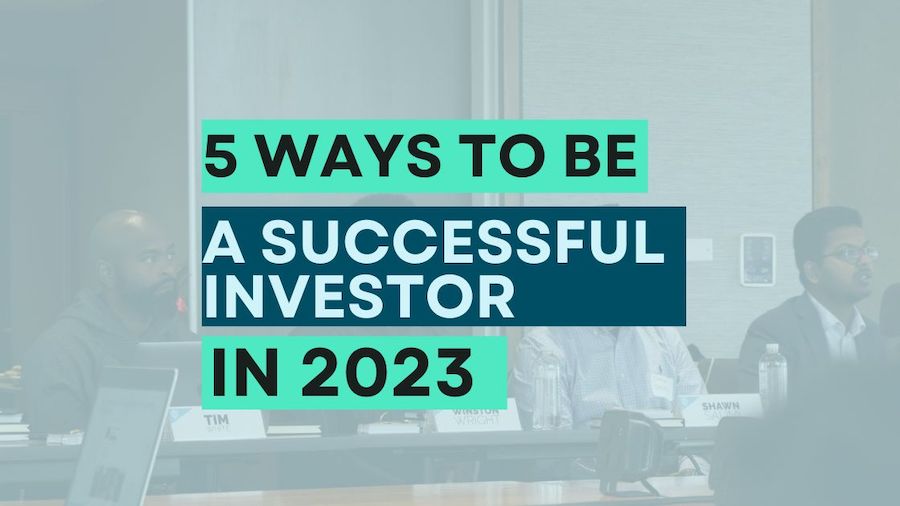 5 Strategies to be a Successful Real Estate Wholesaler in 2023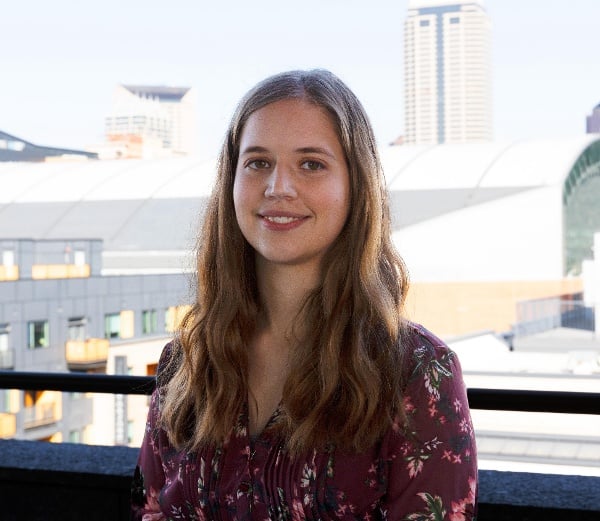 Samantha Ankney
It's that time of year again when we all start setting those New Years' resolutions, so we can start off the year strong and make that HUGE impact. Are you setting any resolutions up to help improve your business?
Or maybe you haven't started investing quite yet…
Whatever scenario you are in, we are here to help.
We've compiled a list of 5 strategies to help you be a successful real estate investor in 2023.
#1 Having a Professional Website Design
First impressions of your website determine whether your visitor is going to stay on your website or leave it. Many studies show that you have about 50 milliseconds to make your impression on a visitor.
Now I know what you might be thinking, professionally done websites are super expensive, but luckily there is an easy fix.
You can find places to design your website if you have the time and love doing graphic design and writing copy.
But, let's be real here, that sounds like quite a bit of time and effort to design it from scratch, so the even easier solution is to use website templates. There are a variety of different services that have professional-looking templates for an affordable price. You could use Weebly, Wix, WordPress, or a number of other services to find templates or design them from scratch.
However, we highly recommend Carrot. Their service specializes in websites for real estate investors specifically.
When you're designing a new website or auditing a current website, be sure it includes the following:
Company name and contact information on each page

Design that is as easy to access on a mobile device as it is on a desktop

An about us page that details who you are and what your business is all about

A form that captures leads so you can follow up with website visitors Investing time into your website will be well worth it in the long run.
If someone gets your postcard, they will probably try to search for your business online before calling you. By having a website you are increasing the chances of getting a call back from your traditional marketing methods.
#2 Attend Networking Events
You probably are very familiar with properties listed on the MLS, but the ones that most investors are interested in are off-market properties (those not listed on the MLS). Off-market properties offer you the ability to earn a higher profit because these property owners need speed and convenience. In return, they are probably willing to let go of their house for a lower price in order to to have that speed and convenience.
Some of the best, but least thought of ways to find job opportunities is through your network. And the same can be said for finding properties.
To find these great deals, you need to tell everyone in your circle (or network) that you are looking for properties to buy. Tell your family, friends, people in church, your kid's sports league, really you can tell anyone anywhere. This is your bubble of people that you talk to so take advantage of the potential there. If any of those people need to sell their home quickly chances are they will give you a call now that they know that you buy houses.
You may be thinking, well can't I just skip telling the people I know and go straight to having people reach out? I've heard from multiple investors who have been in the industry quite a long time that that would be really hard to do.
Those phone calls and people contacting you will come with experience while investing, referrals from past investments, and sometimes people in your network will refer you to others. But especially if you are just starting out it is very important to utilize your network.
If you are looking to connect with other investors in your area you can always attend a local REIA meet-up or other real estate networking events. To find a local REIA you can hop onto the National Real Estate Investors Association website.
Another way to find cash buyers for your wholesale deals is to attend auctions where bank-owned properties and properties in foreclosure are up for bid. Network with as many people there as you can to set yourself up to meet willing and ready cash buyers for your wholesale deals.
So whether you are networking with people you see every day, investors, or other investors, this can be a great source of leads.
#3 Level up your Direct Mail Marketing
Real estate investor direct mail marketing is an excellent marketing strategy. 70% of consumers prefer direct mail for unsolicited marketing, and 80-90% of direct mail gets opened. Real estate direct mail is proven to generate greater results than other marketing methods and you can choose from letters, fliers, brochures, postcards, or any physical form of marketing you can mail to property owners.
To generate the best results from your direct mail marketing, you must employ the right tactics. One of those things is defining your target audience.
If you don't have a target audience, then you don't have a message. If you don't have a message, then you don't have a direct mail campaign.
To discover your ideal recipient, ask yourself these questions.
Do you want to target house buyers or house sellers?

Do you want to target high or low-income housing?

What is your desired end result, to get leads, or to build awareness?
With that information in mind, determine the ideal target area. A desire for high-revenue leads will target high-income areas. Conversely, a desire for low-income leads will target low-income areas.
Every message has an audience because every audience has a problem. What problem are you solving and who are its victims? Target them.
Some of the most popular mailing lists for investors are...
Tax Default

Vacant houses

Pre-foreclosure

Out-of-state landlords
You can target different zip codes or demographics where they want to buy and sell homes. You can also pull these lists through DealMachine's List Builder and draw around specific neighborhoods that you want to target.
Another great way to make your mail marketing stand out from others is by using timing to your advantage.
Set yourself up for deals in January and February with a softer touch during the holidays. Use something holiday-friendly.
During the holidays, simply remind people that you are a friendly realtor and/or investor in the area. During spring through fall, send direct offers. You can create your own custom mail or use a premade template in DealMachine.
Any great salesperson will tell you that timing is everything. In real estate, timing is dire. Follow the seasons.
#4 Master Cold Calling
Whether you prefer to send mail or cold-call sellers for initial contact, you are bound to have conversations with leads who are interested in selling to you. That means there is no time like the present to get comfortable with talking to people. We've assembled a few scripts that can help you get those conversations started.
**Also, it's important to note that the best use of these scripts is to practice running through them that way you sound natural and like yourself when you are on the phone, but they will still be there just in case you need to reference them.**
Script #1: Off-Market Home Script
This real estate investor script is useful for any homes you find while out driving for dollars that are not currently on the market. Keep in mind that your goal is to let the homeowner know you are trying to help them by offering a fair price and a fast close.
Hello [Lead's Name] this is [Your Name] with [Your Company] and I'm calling you about your property at [Address]. I'm interested in purchasing a property in your neighborhood and wondered if you've thought about selling your property.
If the owner says, "Yes":
Great! Does the property need any repairs? Have the kitchen and bathroom been renovated in the last 5 years? Ok. Does the home have a loan or mortgage at this time? Why do you want to sell your home now?
Perfect! Can you tell me what the absolute lowest price is that you would accept for this home? Ok. Could I get your email address so I can send you a purchase proposal? Great! What timeframe would you be looking to sell?That sounds good. I will send you an offer today via email so we can start this process.
Thank you and I'll talk to you soon!
If the owner says, "No":
I totally understand. Do you have any other properties you'd like to sell?
If the owner says, "Who'd you get my number from?":
I found it online!
If the owner says, "Take me off your list":
Totally get that. I will take you off the list. Thank you for your time.
If the owner says, "Maybe":
Should I call you back in a month? Ok. I look forward to talking to you then. Thanks!
Script #2: Interested Lead Script
Responding to a lead who has already expressed interest is one of the most desirable cold calls to make. Use this real estate investor script to express your interest in helping them during this call and set up the next steps to continue the engagement.
Hello [Lead's Name], my name is [Your Name] with [Your Company]. How are you today?
I understand you are interested in selling your home. Do you have a couple of minutes for a few questions? I want to be sure I can help you and then set up a time for me to visit the house!
Do you have a date you'd like to sell your home by?
What made you click on the [Google/Facebook/Instagram] ad?
Does the property need any repairs?
Have the kitchen and bathroom been renovated in the last 5 years?
What is the lowest price you would accept?
Can we set up a time for me to tour your home?
What email address can I reach you at?
Feel free to call or text me anytime at this number. I'll [call/email/text] you with the details of my visit. I look forward to seeing you soon!
Script #3: Follow-up on a Lead Script
Since you use a variety of outreach strategies, you will need to have a script for follow-up calls. Use this script after you receive a response from real estate text marketing, direct mail, or a phone call with the prospective lead.
Hello [Lead's Name], this is [Your Name] with [Your Company]. How are you?
I wanted to check in with you after our last conversation to see if you're ready to accept a cash offer on your home.
Do you need any more information from me? • Does the timeframe I mentioned work for your schedule? • Can we set up a time for me to visit the property? • Ok. What date and time are you available?
Perfect! I'll email you the details later today. I'll look forward to seeing you on [Date/time].
For more cold-calling scripts you can check out this article.
#5 Having a Social Media Strategy
Social media is still a newer digital marketing channel, but also it is one of the most effective. You can showcase unique aspects of your brand, connect with your audience, and of course generate leads. We've also had members like Marc Mason find contractors through social media.
Here are a few ways to best utilize social media with your real estate investing business.
Live videos

You can drum up some excitement about your properties by doing a live video doing walk-throughs, previewing properties, or hosting a Q&A session. During the lives encourage your attendees to visit your website, email you, or leave their email so you can reach out after the live.

Share Your Seller Wins on Social

Feature your satisfied sellers on your social media pages and share their successes. These success stories can engage your leads' emotions and future sellers will love hearing why people like working with you.

Showcase Properties you have to Sell

One thing I've seen many investors do is posting their finished flips or current projects they are working on. This is an easy way to share your personal wins with your network of buyers, investors, and friends. Seeing the progress or final product of what you are doing shows what you can accomplish as an investor.

Offer Expertise in Facebook Groups

Offering advice in Facebook groups is another great way to potentially grow your network. Also, by joining in the conversation, you can demonstrate that you are an expert in the field of real estate and an authority they can trust.

Advertise on Social Platforms

You might be a little hesitant to spend money advertising on social platforms, but a tremendous amount of people spend time on social media, and your ad investment money will be well spent. In 2020, over 3.6 billion people used social media worldwide.
That is a wrap on our 5 tips to help you be a successful real estate investor in 2023.
But, let's recap. First, make sure you have a professional-looking website. Next, network network network. It is so crucial to network and talk to people in this business. Then when you are marketing to properties, help your direct mail stand out. When you are cold calling make sure you know the questions to ask so you can stay confident during your conversations. Finally, have a game plan for social media.
So whether you are just getting started as a real estate investor, or you've been at it for a while we hope these 5 tips help you be successful in 2023. And if you are looking for a tool to help you find those off-market properties you can start a free trial with DealMachine below.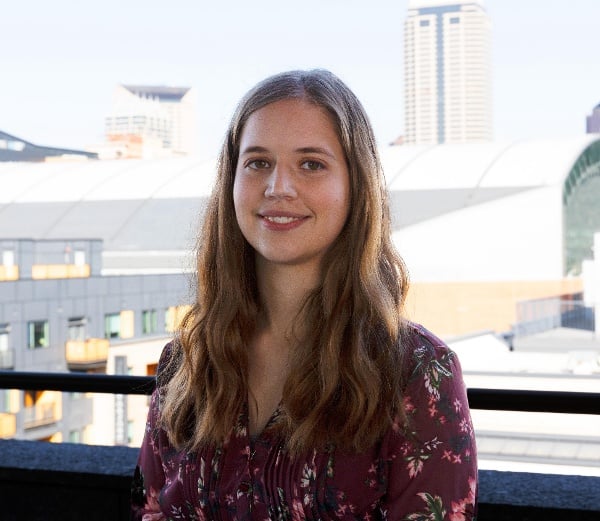 About Samantha Ankney
Samantha has been a media specialist for DealMachine for 1.5 years. She produces, edits, writes, and publishes all media that is distributed to the DealMachine and Real Estate Investing community.